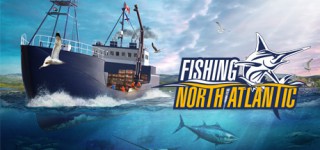 3 DVD

Release Description:
The sequel to the popular fishing simulation game : Barents Sea invites you to take on the role of captain once again: explore the vast ocean of Nova Scotia, try new fishing methods and see the highly detailed boats in the fishing simulation Commercial Fishing: North Atlantic
Discover the beauty of Canadian Nova Scotia and admire the many creatures that inhabit the ocean. Explore the fishing grounds aboard upgradeable boats and with a variety of equipment as you progress.
Just like our previous game Fishing Barents Sea , dive into the realistic and atmospheric world of Fishing: North Atlantic, imagined from real maps, boats and fish species. Prepare to experience a new climate system with improved atmospheric effects, North American vessels, and new fishing techniques, such as spear, bottom longline fishing, and lobster pots. Buying bigger boats and better equipment will make you a better fisherman.
Fishing: North Atlanticoffers 27 boats suitable for all fishing styles and techniques, such as spearfishing which is used to hunt swordfish and tuna. Start with spear fishing, and practice so you can then try bottom longline fishing and catch snow crabs or lobsters. You will also have access to longline, netting and trawling. Do you feel ready to overcome this daunting challenge?
Prepare for your career progression throughout the year: weather the rain and snow in search of the best places to fish, but be careful not to exceed your quota! New advanced fish AI requires the use of GPS and sonar to track your prey's movements based on weather and season.
main Features
Various Fishing Methods – Harpoon, Bottom Longline, Longline, Lobster, Crab, Net and Trawling
Various fish species – Swordfish, tuna, lobster, snow crab, cod, haddock, saithe, redfish, mackerel and silver hake
Shadows on the water and an advanced climate system thanks to, based on real weather information from the area in question
Dynamic evolution of fish prices – Other vessels catch and deliver their fish to ports, which affects prices
Dynamic Evolution of Fish Habitat – Fish roam the map throughout the seasons
27 real boats designed with care in conjunction with partners from the fishing industry
A huge map covering Canadian Nova Scotia (200 x 300 km) with six realistic ports
Official partners linked to the fishing industry – AF Theriaul & Son, Skipasyn, Scanmar, Hermes, Selfa and Moen Marin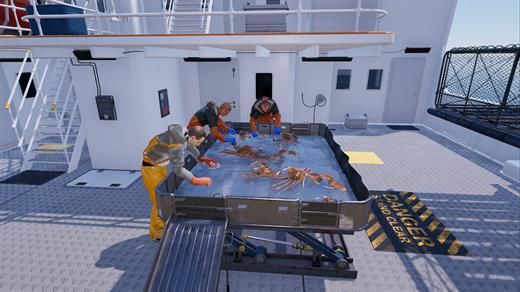 Genre: Simulation
Developer: Misc Games
Publisher: Misc Games
Release Name:
Fishing_North_Atlantic-Razor1911