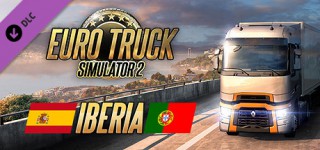 1 DVD
Release Description:
The Iberian Peninsula is full of rich and diverse landscapes, from semi-arid southeastern deserts to the green coniferous forests. Iberia is home to numerous historic villages and towns, narrow streets, old churches and impressive castles. Visit the capital of Spain, Madrid, the coastal capital of Portugal, Lisboa, a wide amount of coastal cities like Málaga and Olhão, and many of the inland cities. Be an important part of the strong export economy and deliver cargo from Iberia through Europe.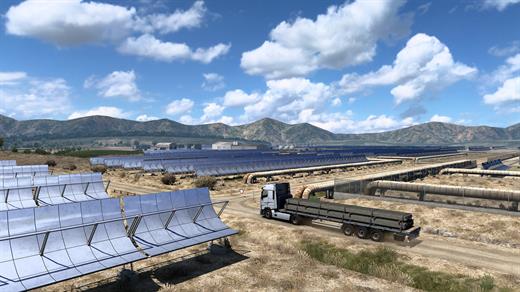 Iberia is delightful, here's why
Travel through the Tabernas Desert, often nicknamed 'mainland Europe's only desert'
Connect Iberia to the rest of Europe with shipments from its busy ports
Deliver car parts and whole cars to and from the various car factories to the shipping terminals
Take a rest at truck stops and gas stations crafted to closely match their real-life counterparts
See landmarks of all shapes and sizes, from medieval castles to statues of historical figures
Enjoy the spectacular view of the coast and even the famous 'The Rock of Gibraltar' located on the other side of the bay from the coastal city of Algeciras
Immerse yourself in new ambient sound, from the subtle sound of wind through the valleys to the tweeting of birds
Explore mountainous areas with a wide range of colorful rocks
Visit landmarks like the Guadiana International Bridge and get a bird's-eye view on it with the viewpoint feature
Unlock Iberia-specific Steam achievements
Learn more about the Iberian Peninsula
Knowledge is power. You can learn all about Iberia's power sources, nature and economy below.
Eco-regions
From semi-arid southeastern deserts to the green coniferous forests, the Iberian Peninsula is home to a rich and very diverse ecosystem. With two dominant climate types, temperatures and weather can vary depending on where you are traveling. With Iberia being the second largest European peninsula by area, you can be sure to see a wide range of different eco-regions.
Deserts
Did you know many of western classics based in the wild west of America, featuring traditional cowboy shootouts and close-ups of squinting eyes (yee-haw!), were filmed in the hot and dusty deserts of Spain?
Located in the south-east of Iberia and often nicknamed 'mainland Europe's only desert', you will find the Tabernas Desert, a dry but beautiful part of the Spanish mainland. This part of Iberia is the first desert climate to ever feature in Euro Truck Simulator 2; and offers a very unique contrast to the lush and green forests that dominate the rest of the continent.
Whether you are just traveling through, or taking the scenic route, be sure to look out for the locations of famous movies, tumbleweed, and cowboys… because this town ain't big enough for the two of us, partner.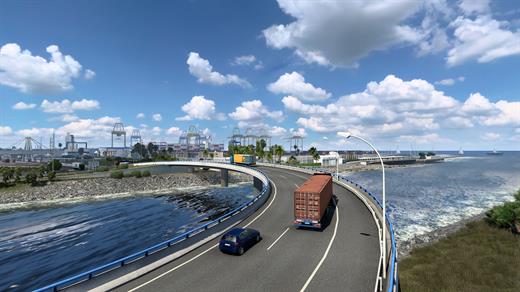 Genre: Indie, Simulation
Developer: SCS Software
Publisher: SCS Software
Release Name: Euro.Truck.Simulator.2.Iberia-CODEX