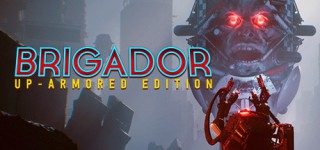 1 DVD

Release Description:
Welcome to The Blood Anniversary update for Brigador: Up-Armored Edition! Today we celebrate our fifth anniversary since our 1.0 launch with new visual effects, new content and a very special week-long sale of 66% off everything that ends June 14th 10:00 Pacific Time. Whether you only just discovered us in the past year, or have been following the game all the way since its closed alpha in 2014 – thank you.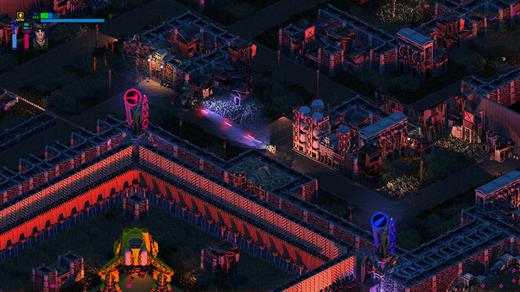 Everything you destroy earns the pilots money that can be used to unlock even more destructive vehicles, guns, and challenges.
Create your own Brigador experience and make levels with the modkit tools.
BLOOD
Non-mechanical NPCs now meet a more obviously gruesome endYou may find that the first campaign level Awake On Foreign Shores will now feel a little different to play (this feature can be toggled on/off in SETTINGS).
CRATERS
Several weapons will now leave impact craters on the ground tiles in levels (this feature can be toggled on/off in SETTINGS).
PILOTS
We spoke to our friends at Fractal Softworks and Consumer Softproducts, who have informed us that three new Brigadors are available for Freelance operations. Spoilers ahead, only click if you want to know before booting up.
CAMPAIGN
Four optional missions have been added to Campaign mode that are powersuit-focused (completion of these missions is not required to progress the campaign).
FREELANCE
All runs in Freelance now have a chance to spawn a "wildcard" list of enemies during play. Previously, the game would pick a faction to spawn and choose a palette of enemy vehicles for that faction, while the difficulty of that palette would be according to both your run progress and pilot choice.
Wildcard spawnlists still pick a faction, but on a particular theme. For example, a Spacer wildcard spawnlist might be a couple of boss vehicles, with a swarm of kamikaze agravs in tow, while a Corvid wildcard spawnlist would be almost all fast vehicles like tread bikes and grav bikes.
With this change we hope to introduce more variety to Freelance runs and keep players on their toes.
VEHICLES
The Zed Prime is now available for use in Freelance mode. It is an Ultra-class agrav with twin heavy hardpoints. Please be sure to keep an eye on your ammo count when using double Otomos.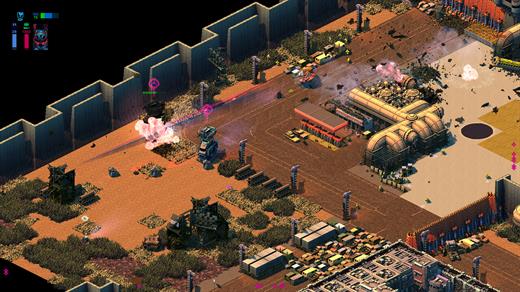 Genre: Action, Indie
Developer: Stellar Jockeys, Gausswerks
Publisher: Stellar Jockeys
Release Name:
Brigador_Up-Armored_Edition_The_Blood_Anniversary-FLT