Genre: Action, Casual, Racing, Simulation, Sports
Developer: Codemasters
Publisher: Codemasters
Release Name: GRID.Season.2-CODEX

13 DVD
NOTES:
This release is standalone and includes all content and DLC from our previous releases and updates.
Release Description:
Ready to Get Your Heart Racing?
Gamescom 2019's 'Best Racing Game', GRID marks the return of a storied racing franchise back to its roots. A brand-new game inspired by the original, ground-breaking Race Driver GRID in 2008.
Delivering intense, unpredictable action, iconic cars and circuits, and innovative AI systems for constant competitive motorsport, GRID is a racing experience #LikeNoOther.
Career: Earn your place in the GRID World Series and take on the infamous Ravenwest Motorsport in GRID's action-packed Career mode. Race through six threads covering each car class (Touring, GT, Tuner, Stock, FA Racing, Invitational), expand your garage and prove your driving skills across the globe.
Nemesis: Over 400 unique AI personalities create unpredictable racing around every corner, each race alive with overtakes, mistakes and highlight-reel moments. Aggravate an opponent too much and they'll become your Nemesis, their personality instantly changing to make sure they reach the chequered flag before you – by any means necessary.
For Everyone: Accessible yet challenging, GRID is designed to cater for all types of racers. Codemasters' patented attention to detail on handling and car design are matched with a responsive driving model and changeable assists to allow rookie drivers a place in the paddock, and hardcore racers to create the challenge they want.
#LikeNoOther: A hand-picked selection of incredible cars spanning five decades – from classic tourers, to official modern IMSA and WEC machines, to JDM superstars, to American muscle heroes. Conquer over 80 routes across the globe – from the race-ready Sepang and Indianapolis, to stunning fictional street circuits on Havana and San Francisco.
Multiplayer: Jump into the action in seconds in Quick Match, where our curated selection of superb race events and competitive lobbies await you. Or, head to Private Match, and get the keys to GRID's vast event creation options. Create multi-race championships, switch up the weather conditions, add a Qualifying session, create races up to 99 laps long, and so much more. Between any Multiplayer event, enjoy Skirmish: our no-rules figure-of-eight circuit where things get… destructive.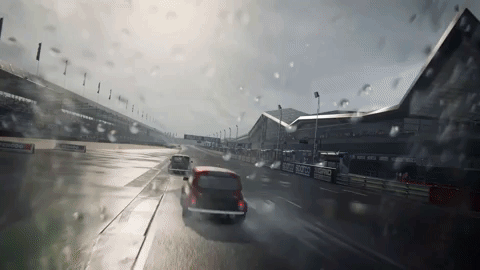 Download the 'GRID Season 2: Track Day Supercars' now, and receive the following content:
33 ADDITIONAL CAREER EVENTS INCLUDING: 15 exclusive Track Day Supercar Events, 15 others including all game content, PLUS 3 new Showdowns.
Take on the Red Bull Ring*, known for creating dramatic racing, with huge braking zones and overtaking opportunities galore. Then take the challenge in additional events across the GRID racing world.
NEW CARS: Turn heads, albeit quickly, behind the wheel of GRID's new Track Day Supercars. Take on the world in the:
Aston Martin Vulcan AMR Pro, Brabham BT62, Ferrari FXX and Pagani Zonda Revolución*
The new cars are playable in all modes: Career, Multiplayer and Freeplay.
Red Bull Ring is available to all GRID owners.
Pagani Zonda Revolución is available to loan for all GRID owners.