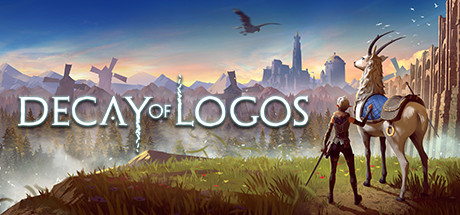 Genre: Action, Adventure, Indie, RPG
Developer: Amplify Creations
Publisher: Rising Star Games
Release Name: Decay_Of_Logos-HOODLUM

1 DVD
Release Description:
Embark on a journey of revenge and betrayal set in motion by the destruction of our young adventurer's village at the hands of Crimson Knights. Find solace in your mystical elk companion as you battle the unforgiving foes that roam this once peaceful realm. Venture into ancient ruins and dungeons in search of their rewards in a quest to find the truth behind the attack of Ada's home.
Set in a far-reaching and interconnected semi-open world, you'll explore a divided kingdom once ruled by a warring King. Tragedy struck when his beloved Queen died during childbirth – the royal family was irreversibly broken and the King's sons drifted apart, each claiming a piece of the realm. Make your way through the lush woodland, the great Howling Rift, degraded swamps, ancestral grounds and many other unique locations. You'll travel alone with your companion, facing off the likes of giants and many other mystical foes while clearing the path by solving ancestral environmental puzzles. With a will of its own, and more than a mount, you must strengthen your bond by petting and feeding the elk before you can ride it. Ada will come across several charismatic NPC's along the way; fully voice acted, they're a good source of lore, guidance and items. Decay of Logos invites player exploration with minimal hand-holding by using a minimalistic interface while relying on environmental cues and dialogue for guidance. Ada even displays all gear and items on her while animations reflect her physical state. Leveling is fully automated and based on your play style, Ada gains stats when you kill an enemy, activate a mechanism or even when finding a secret chest.