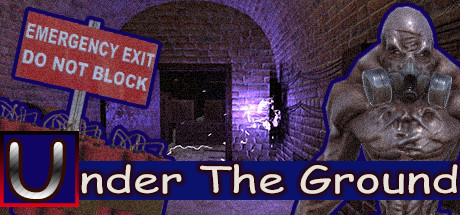 Genre: Action, Adventure, Casual, Indie, Strategy
Developer: BratAndronik
Publisher: Uberbax
Release Name: Under.The.Ground-PLAZA

1 DVD
Release Description:
Imagine that you suddenly woke up in a very strange and terrible place. You do not remember how you get here. The only important thing is that you have to get out of here as soon as possible.
Location in which you currently in is similar to the old subway tunnels with outbuildings. This place is full of danger, scary objects and evil monsters. But it also contains tips that will help you break free.
Under The Ground is not a horror, it is a room escape game with horror elements. Game contains many different puzzles and logical tasks that need to be solved in order to find a way out. The game has a horror atmosphere with beautiful graphics and amazing sound effects.
The gameplay in Under The Ground is to look for and produce the necessary items and apply the tips to solve puzzles. If you solve all the tasks, you can get to the surface. To make the game more complicated, you can disable the notes button in the settings menu. Try to escape!