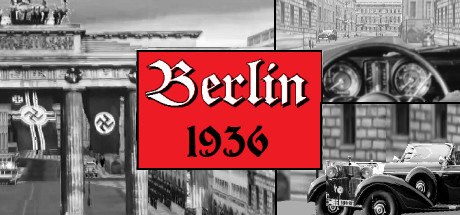 Genre: Adventure
Developer: El Dokterino
Publisher: Mac El Oliver
Release Name: Berlin.1936-DARKZER0

1 DVD
Release Description:
In "Berlin 1936" you play as the worlds most infamous dictator during the peak of his power. You can explore an historically accurate replication of Berlin, the capital of the third reich during the olympic games of 1936.
You can attend a parade and declare the olympic games open.
Please note that although you are able to reenact many historic events in this game, there is no actual goal or end to this.
A 3D open-world game with focus on exploring the historic city of berlin by various means of transportation. You control the character in 3rd person view and you are able to move freely around the city. Drive with your car through the streets of berlin to discover real locations, walk through parks and fly with a plane across the city.
This is a detailled and accurate replica of the capital of the Third Reich during the 1936 Olympic Games.
Play as Adolf Hitler and can reenact various events and explore the 3D city and information on historic buildings.
Move into the red circle at a location to start an event or display the wikipedia page.
To recreate the opening of the olympic games go to the stadium
To recreate the parade to celebrate the birthday of hitler go to the statue in front of berlin nordbahnhof (train station)
You can go to your headquarter and look into your files to learn historic background facts about berlin and the 1930s.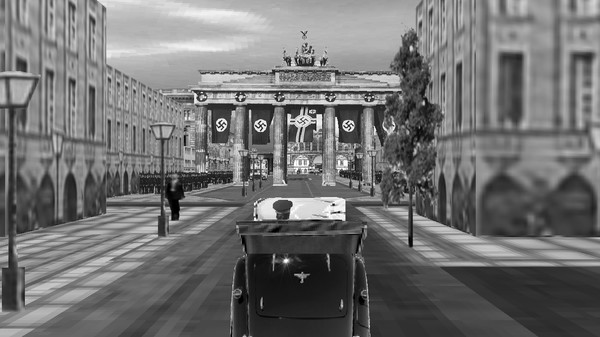 Different Weather effects:
Historic Buildings including:
The Reichstag
The Brandenburg Gate
The Olympic Stadium
The Siegessäule (Berlin Victory Column)
The Airport
The historic old town
The Museum Island
The Berlin Dom