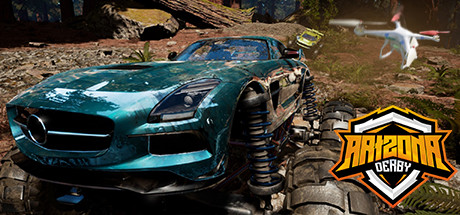 Genre: Racing
Developer: Falcon Interactive
Publisher: Falcon Interactive
Release Name: Arizona.Derby-SKIDROW

8 DVD
Description:
These guys with ease turn their million-dollar machines into off-road rigs, crash them over hills like they're nothing…This is Arizona Derby lifestyle. It's all about insane racings at crazy off-roads around the globe and you're invited to do so. You will be given the first car and yours is to show skills, pack fame and earn more; one by one, to take it to the top. You will have to beat the world best off-road gangs and their bosses at the harshest track conditions. When you beat all gang members, you'll compete with their bosses. Each boss has its weak side and you need to find it and utilize in order to leave them in dust and dirt and take a win. In the way to stay competitive, you will upgrade, customize, tune and buy new rides from over 87 supercars, check around the garage and do your best preparation, proving to the world who's the real off-road boss.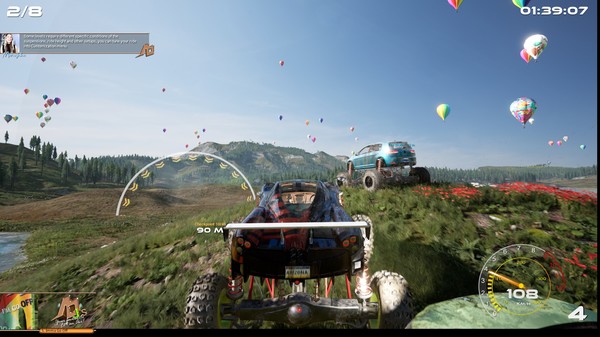 Features:
Cars
Here you can choose to tweak of the car, putting different parts and colors to make insane, a unique rig that you will be proud off; also tuning, upgrading, buying new cars and selling the old one for okay money. Also, you may want to put your car to offroad test before you get to the worlds or you can do AquaMarine water offroad test that we brought to you to see how your car behave under most complex conditions.
Tracks
Arizona Derby inviting you to unlock and play at 30 most intense tracks, at 6 world's best locations for an extreme offroad drive. Yes, you hear extreme, and it's nothing but action-packed mud going through down big wheels, while you evading, crashing and handling thousands of horsepower machines all across the hills, pumping nitro, overtaking other gang members, preparing for final races with the level Bosses. Each race has it's own unique setups and needs you to learn and ride in order to become's Arizona Derby Champion.
Tweak
Here you can choose perfect color for your ride from a very special set of the colors we bring to you; you can customize plates – yes, you can put your name or your pet's name if you like it; you can change wheels and put new, perfect shiny rims on it and Arizona Derby offers you wide selections.
You have plenty of the cutting edge spoilers to show's who's the boss, also underbody LEDs, to glow it all night long, so you'll never forget where is your road home after the race is over!
Tune
In order to stay competitive for the off-road drive, you need to pimp your car and set it to the max. You need to experiment with spring and damping stiffness, front and rear heights of your ride as well brake force to find out what's fits to your driving style. Here you can track all in real time. This is your garage, it's little dirt but enjoy it. Rigs are worthy.
Upgrades
Over time, when you earn more, you may need to improve engine power, nitro capacity, aerodynamics or nitro power. All these things can be done here at upgrades, it's ease just one click and you're done.
ADriver & ADrone
At hero selection stand, you can choose ADriver that fits your driving style best; it will represent you all over races. However, you may have few drivers to race for you, here you can select them and upgrade their abilities. Each of them has a unique set of skills that will help you in most insane off-road racings ever. You have the ability to exit the car (RB) with you chosen ADriver and to loot AirDrops and supplies, that are dropped by jet fighters around the track.
XP and AD$
During competition and winning top 3 positions, you will be rewarded with XP and AD$, monetary units, so you can upgrade your cars, buy more customizations and rigs. Amount of rewarded XP/AD$ is connected to skills you achieve in the race, and there are many in-game-scores that you can achieve a higher score, like In-Air Time, Car-to-Car Crash, Maximum Speeding Time, Looting and many other ways. Also if you set AI to the lowest levels you will be rewarded much less score in comparison if you set to the 'insane' level which can bring you 4x more score. If you don't win (reaching any of the top 3 places) you will don't get any loot that you pick up and any score will not be counted to your total score.
AD Community
This is all about Arizona Derby festival, join the seamless experience, celebration and fun at a world most exotic locations with wide varieties of exclusive supercars rigged for the off-road. Here you can check the latest news from social spaces and stay updated with events, track your progress and progress of your friends.
Delivery
Here you can buy packs to upgrade your cars and to tune it to the perfection that you like; you can unlock things that you like or pimp spoiler with triple edges or put that gold rims that will fit your style. In all that we created these packages that will help you achieve this.
Play
Here is the start of every race. Once you select your ride, pimp it to the max. You'll need to show that baby to the worlds, all you need is to compete.
Here is the place, you will have to beat the gang members over races into one level until you reach enough experience to race against the big bosses of the levels.
After you defend one you will be able to compete next in other parts of the world. One by one, you can become Arizona Derby World Champion, but in order, to do that, you need to start to compete.