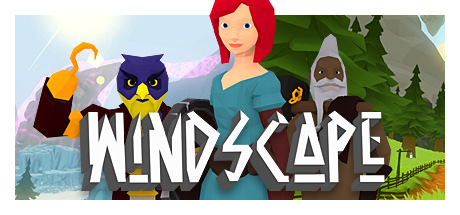 Genre:
Action, Adventure, Indie, RPG
Developer: Magic Sandbox
Publisher: Headup
Release Name:
Windscape.x32.&.x64-DARKSiDERS
1 DVD
Description: Hi, my name is Dennis and I am the creator of Windscape, a first-person exploration adventure. Instead of just letting you read a boring game description, please allow me to share my vision of the game I am creating. Hopefully you will like what I am working on.
Ever since my childhood I was a huge fan of the Zelda series of games, Golden Axe Warrior, Secret of Mana and games in which let you explore a vivid world without time pressures and a too restrictive storyline. Over the past year and a half I've been working on my vision of a modern exploration adventure, combining it with my fondness for modern crafting and sandbox games.
In Windscape you play as a young girl living on your parents' farm, set in a lovely world made up of floating islands in the sky. As you discover the world you learn that something has gone terribly wrong – islands are breaking apart and falling from the sky! It's up to you to discover the evil that is threatening the universe of Windscape.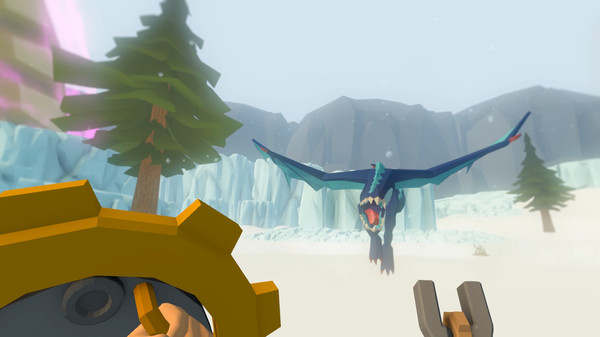 As you travel the world(s) you will gather valuable resources allowing you to craft a plethora of items such as weapons, shields, potions, magical spells and much more. Some items will be just for fun while others are a necessity for your survival.
You will meet peaceful NPCs and vicious monsters both on the surface of each island as well as in the dungeons and lairs you uncover along your journey. While I want the islands to work in a non-linear manner, I have decided to make the dungeons more puzzle and combat driven – each with its own style and atmosphere.
Windscape will feature tactical fights against larger bosses such as ghosts, ogres and dragons. Of course, there are many valuable items to loot too.
What I don't want Windscape to be? A stats-driven RPG, a terraforming sandbox game or a first-person action game. This is why I am asking for your support. I'm building this game for the community and hopefully with the community. I feel your feedback is really needed to match my vision with the high standards you, the players, demand. Because of this I have chosen to go into Early Access, hoping to make great friends and build a community which shares my vision and aids me on my development quest…