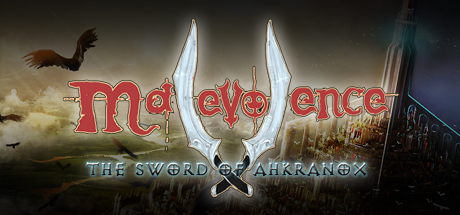 Genre: Adventure, Indie, RPG
Developer: Visual Outbreak
Publisher: Visual Outbreak
Release Name: Malevolence.The.Sword.of.Ahkranox-TiNYiSO

1 DVD
Release Description:
Enter the world of Ahkranox – the first ever genuinely infinite first person roguelike. Become the incarnate form of a magical, sentient Sword, protecting a realm of dreams from the shadows of its own tormented soul, and stand as an eternal guardian against the infinite darkness that threatens to consume all.
Meticulously inspired by the classic RPG experiences of the early 90s, this turn-based roguelike drops you into the infinite realm of Ahkranox, a dream-world in the mind of a sentient sword. The world is infinite, the loot is infinite, the quests are infinite and the possibilities are infinite. Relive the classic adventure experience of the past in this modern day salute to the pioneers of modern role playing.
Be warned! Much like its predecessors, this game does not babysit you. You will learn to run. You will learn patience. You do not start out an unbeatable hero. You will start as a scavenger, doing what they can to scrape by, but that will make your inevitable success even sweeter.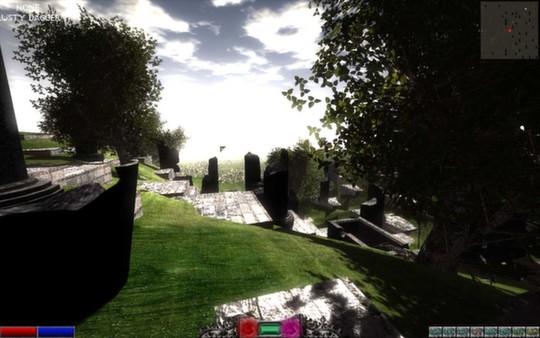 Features:
A procedurally generated, yet permanent, world to explore.
All players experience their own copy of the same world. Share your finds with friends!
Plunder an infinite amount of procedurally generated loot.
Compete against your fellow adventurers to prove yourself the greatest hero to have lived.
Choose from a never-ending supply of quests.
Interact with your fellow players through rifts in time.
Relive the brutal difficulty and merciless game mechanics of the golden age of video gaming.
Claim undiscovered locations as your own for other players to stumble upon.
A game without an ending and with no level cap! You live to reach greater heights than your fellows, or you die gloriously