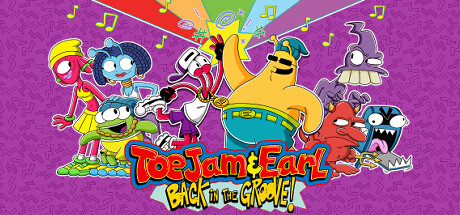 Genre: Adventure, Casual, Indie
Developer: HumaNature Studios
Publisher: HumaNature Studios
Release Name: ToeJam.and.Earl.Back.in.the.Groove-SKIDROW

1 DVD
Description:
The iconic '90s duo is back in the groove with all-new presents to help them navigate this wack planet "Earth" and retrieve all the lost pieces to the Rapmaster Rocket. Team up for co-op play to discover secret locations, hidden presents and new friends as you make your way through a constantly changing and unpredictable world! Maybe ToeJam and Earl shouldn't have taken the Rapmaster Rocket on an intergalactic joyride again, but they probably have a good reason… right? Right.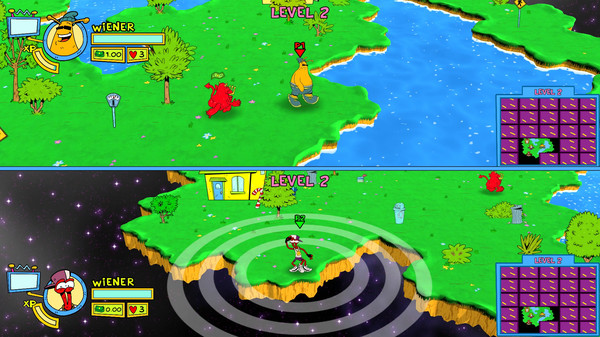 Features:
ToeJam and Earl is the ULTIMATE multiplayer game! Lots of new features and presents to help your homie out… or um… totally mess with them, if that's your thing.
9 playable characters each with unique play styles including familiar faces like ToeJam and Earl as well as some old and new friends!
Explore to over 30 groovy tunes including unforgettable remixes and new funky fresh basslines performed by musical funkmeister Cody Wright.
Use everything at your disposal to unlock all the secret goodies–new presents, power hats, characters, levels and more. Just remember, some things may be a little… unpredictable. Don't say we didn't warn you!
Return to the HyperFunk Zone to power up your character or freestyle awesome beats in the classic rhythm matching mini game.
More than 50 Earthlings and over 60 powerful presents all jam-packed into an ever-changing crazy Earth make this the most complete ToeJam & Earl experience yet!