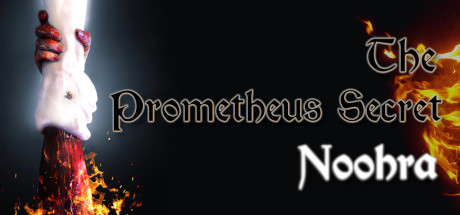 Genre: Indie
Developer: Ahavah Studio
Publisher: Ahavah Studio
Release Name: The.Prometheus.Secret.Noohra-SKIDROW

1 DVD
Release Description:
The Prometheus Secret Noohra is a single player 2.5D physics puzzle platformer combined with fast-paced card combat. This indie game is the labor of love of one man, created over a period of three and a half years and dedicated to all those battling their own darkness, struggling to defeat their demons and fighting the good fight one day at a time.
Noorah, Aramaic for the light of God, along with darkness, plays a major role in the game – not only in the story, but also dictates the mood and design of the game.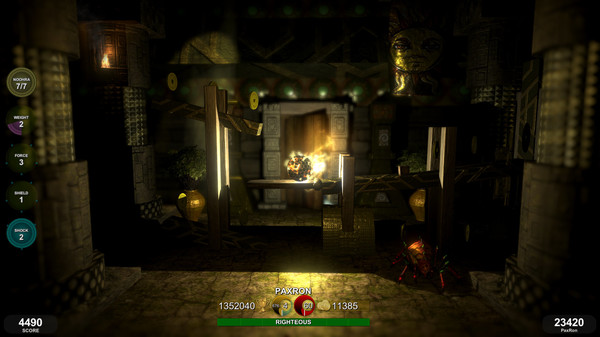 Darkness remains infinitely deceitful and stops at nothing on its quest to destroy all that is good. The fire orb must remain filled with Noohra in order for the player to remain righteous and make any progress. Throughout the game, the player is intimidated and manipulated by darkness and it is discouraging when it seems that darkness may yet again have an unfair advantage, as each defeat will have multiple consequences.
Path of Deeper Truths – A 7 level indicator that highlights the condition of the player's soul. Level 7 the soul being righteous and full of light down to zero having no light and the soul being classed as immoral.
Dark Traits – The darker the soul becomes the more chance the player will have of gaining a random dark trait, which will buff the bosses they challenge.
Health Points – The player will lose health.
Light – The fire orb will lose Noohra (light), which makes it challenging for the player to identify vital symbols scattered around the world(s). These symbols are needed for a time lock at the end of each world.
Experience Points – The player gains XP leak and will lose XP every 10 seconds equal to the amount of Noorah lost.
Wealth – Lastly, a player will lose coins from their purse.