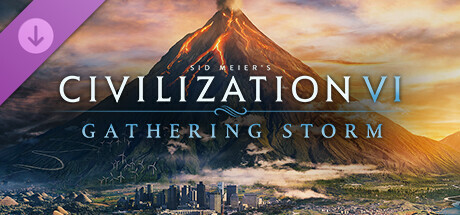 Genre: Strategy
Developer: Firaxis Games, Aspyr (Mac), Aspyr (Linux)
Publisher: 2K, Aspyr (Mac), Aspyr (Linux)
Release Name: Sid.Meiers.Civilization.VI.Gathering.Storm-CODEX

3 DVD
Description:
In Gathering Storm, the second expansion to Civilization VI, the world around you is more alive than ever before.
Chart a path to victory for your people by developing new advanced technologies and engineering projects and negotiating with the global community in the World Congress on critical issues.
The choices you make in the game will influence the world ecosystem and could impact the future of the entire planet. Natural disasters like floods, storms, and volcanoes can pillage or destroy your Improvements and Districts – but they may also refresh and enrich the lands after they pass.
In addition to these new systems, Civilization VI: Gathering Storm introduces eight new civilizations and nine new leaders. Seven new world wonders can be constructed, as well as a variety of new units, districts, buildings, and improvements.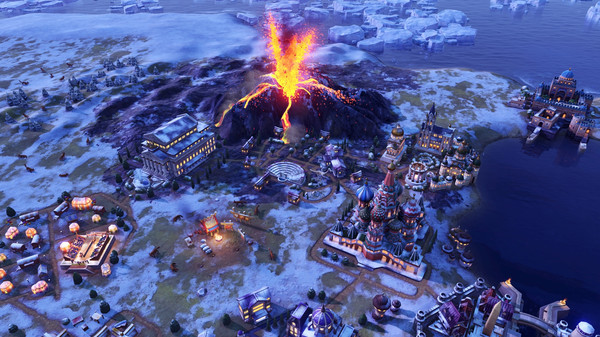 War Machine: At the outset of WWI, the German Imperial Army had a daring plan: invade neutral Belgium and then rush the French heartland before they could mobilize to resist. If successful, the German forces would capture Paris within a month and end their resistance forever. In counter, the French command prepared Plan 17, an all-out onslaught designed to meet and stop a German offensive. When war was declared, both armies swung into motion and set up one of the most incredible and shocking military campaigns in world history. In this multiplayer scenario, players take the side of one of these two great powers at this same precipice. As Germany, your task is to capture Paris. As France, your task is to prevent its capture. The clock is ticking, and the enemy is moving. Advance!