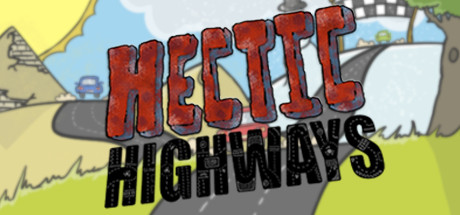 Genre: Action, Casual, Indie
Developer: Whiteshadow Games
Publisher: Whiteshadow Games
Release Name: Hectic.Highways-PLAZA

1 DVD
Release Description:
THIS IS HECTIC HIGHWAYS!
Make your way down 15 unique levels while jumping, dodging and weaving your way through daunting obstacles. Collect bonus stars by completing the objective for each level! 4 different environments will keep you on your heels as you survive the onslaught of trees, turbines, electric pylons and more on the Hectic Highways!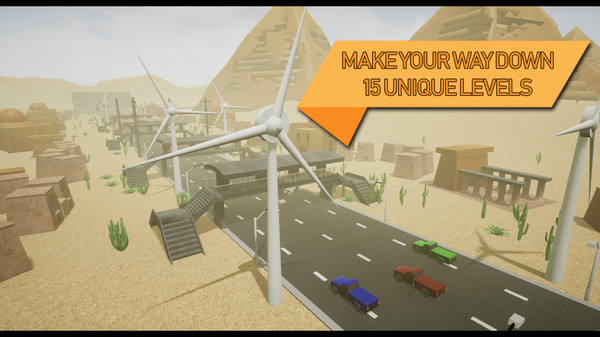 15 UNIQUE LEVELS
Challenge
yourself with 15 levels of increasing difficulty. Learn the basics and move onto future levels where only those who plan a route will survive. How far will
you
go?
4 ENTHRALLING ENVIRONMENTS
Captivate
yourself in 4 engaging environments as you progress through the game.
Brave the Baron Wastelands as you learn the art of dodging and weaving obstacles in the depths of an Ancient Egyption desert. These wastelands are sure to warm you up.
Take a trip down the Country Roads but make sure you're on your heels as trees and wonky road signs will be in your path to success in the depths of an English forest!
Enjoy the scenic Country Roads at night, but dont stargaze for too long! Your long range sight is restricted, so it's up to you and your quick wits to survive.
You'll be needing to chill out as you speed down the Frosty Highlands. Fallen lampposts and ice shards will be just some of the obstacles in your way as you'll need quick reflexes in this challenging zone. Snowmen and wooden huts join you on your quest to success on these Hectic Highways!
HUNDREDS OF OBSTACLES STOPPING YOU IN YOUR TRACKS!
Protect
yourself from over
100
obstacles littered across every level. Environment specific debris is scattered throughout your expedition of the
Hectic Highways
. Will
you
survive?
JUMP ABOUT AND LISTEN TO 4 SPECIAL SOUNDTRACKS
Twirl
yourself and bop to a unique soundtrack for each
main
environment! With each soundtrack being carefully crafted and geared for its specific environment, getting bored is simply never an option on these
Hectic Highways!
COLLECT 15 BONUS STARS
Challenge
yourself and win the bonus star for
each level!
Just when you think these Highways couldn't get anymore
Hectic
, these stars will up the difficulty and make
anyone
cry of frustration! How many will
you
get?
ALMOST 1 YEAR OF DEVELOPMENT
Starting out as a private 2018 Game Jam competition, Whiteshadow Games produced the prototype for our beloved
Hectic Highways!
After coming first, and almost a year of development later, we are pleased to be releasing our first
full release title!