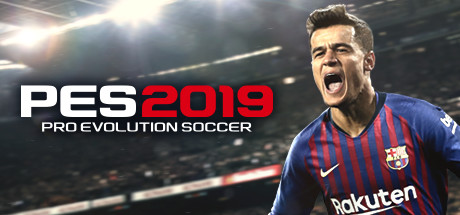 Genre: Sports
Developer: Konami Digital Entertainment
Publisher: Konami Digital Entertainment
Release Name: Pro.Evolution.Soccer.2019-CPY

7 DVD
Gratis PTE 2.1
Description:
Prepare for "The Power of Football" as Pro Evolution Soccer 2019 ushers in the next installment of the soccer phenomenon. PES 2019 is more authentic than ever, with more fully licensed leagues and stadiums, more club licensed partnerships, and a host of new Legends. Fans will be able to experience lifelike player movement making PES 2019's famed superior gameplay even greater as stars like David Beckham, Phillippe Coutinho and more have their unique playing styles brought to life. The game takes player individuality to the next level by introducing a variety of new skill traits that give the player a chance to create Magic Moments on the pitch. myClub will see its biggest revamp to date, as the brand new player card design system leads a series of revolutionary changes to the way players build their squads. myClub players can also look forward to finding High Performance Players, including Legend Players and Players of the Week with temporarily boosted stats based on real world performances. And the beautiful game has never looked better thanks to 'Enlighten' software for true-to-life visual effects and graphics enhanced for 4K and HDR display. Real time 'Global Illumination' lighting and shadows has led to improved in-game graphics with better crowd detail, real grass textures and the return of the incredibly popular snow weather effect. PES 2019 players can also look forward to a new menu interface, dynamically updated to bring fans the latest news about PES from the game itself.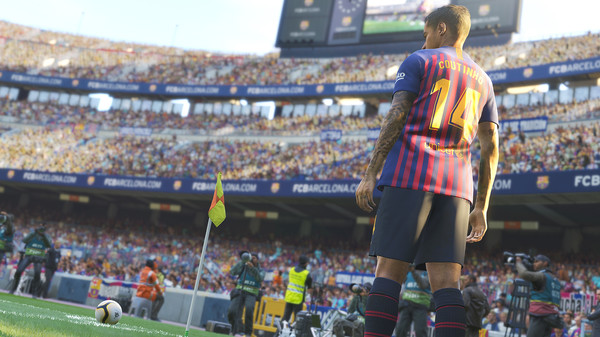 Features:
AUTHENTIC LEAGUES – Huge addition of licensed leagues
MAGIC MOMENTS – Player individuality has been taken to the next level with 11 new skill traits. Score great goals with improved shooting motion & animation, and see stamina have an impact with Visible Fatigue
NEW MYCLUB – Every element has been redone, from how you sign players, to special versions of players released throughout the year
THE BEAUTIFUL GAME – Experience photo-realism with stunning animation flow, supporting 4K HDR
ML REAL SEASON – Experience life as a real manager with 3 significant changes: ICC pre-season, in-depth transfer system and new league licenses
The Legend Edition includes a special 3D scanned version of David Beckham from 2018, and PES Legend Player for myClub!