Genre: Indie, Simulation, Strategy
Developer: Raptor Claw Games
Publisher: Raptor Claw Games
Release Name: Gladiator.School.BEASTMASTER-HI2U

1 DVD
Note: Game is made standalone and includes previous updates!
Release Description:
You've inherited a plot of land and decided to build your own gladiator school. Now you must recruit fighters and command them to train hard. Every decision will matter. What weapons should they use? What skills should they learn? It is your job to prepare them as best as you can before you send them away to fight for their survival and entertain the crowd in the arena. Keep a close eye on your gladiators, make sure they are well fed, loyal and that they get some recreational time outside the gym or they might become very angry and rise up against their master. Your goal is clear, make your gladiators famous in the arena to earn as much coin as possible. Make the crowd go wild…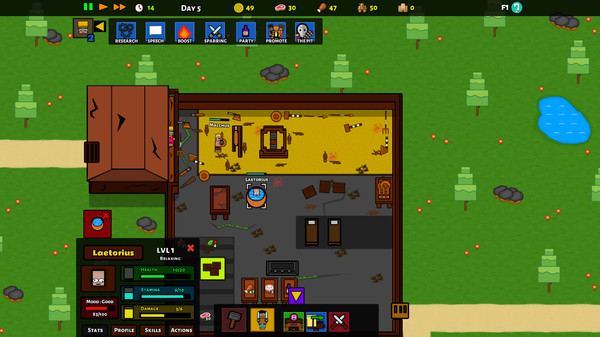 Here are the patch notes(v1.24.468):
Added Beast pen training!
Added Beast fighting selection with 3 difficulty levels.
Added Beast Ultimate ability to unlock for all beast types.
Added tavern quest progress tracker in school.
Added visual feedback for beast market value in beast pen.
Added visual feedback for beast combat stats in beast pen.
Added skip intro option when starting game.
Reworked loadingscreen – much faster loading times.
Many changes and tweaks to beast stats and beast combat.
Tweaks to ultimate Tactician, healing has been increased.
Tweaks to ultimate Survivor, healing has been increased.
Tweaks to experience gain and level cap for beasts.
Tweaks to school fame gain in tournament and league fights.
Tweaks to morale boost gain for gladiators in arena fights.
Huge improvement to late game performance in school and arena.
Fixed performance issues with getting many of visitors at once.
Fixed a bunch of UI issues that could cause crashes.
Fixed bug causing visitors to school getting stuck in entrance.
Savefiles from all previous versions are compatible.