Genre: Indie, RPG, Strategy
Developer: Nomad Games
Publisher: Nomad Games
Release Name: Talisman.Digital.Edition-PROPHET

1 DVD
Release Description:
The Dragons have risen over the plains of Talisman. With them we see an introduction of six new endings, six new characters, 2 inner region replacements and 168 new cards.
The Dragon lords – Varthrax, Cadorus, and Grilipus – bring with them some complex mechanics in the form of dragon rages but with the complexity comes strategy and depth. Another mechanic is added to Talisman's vast arsenal that increases just how dynamic the experience can be.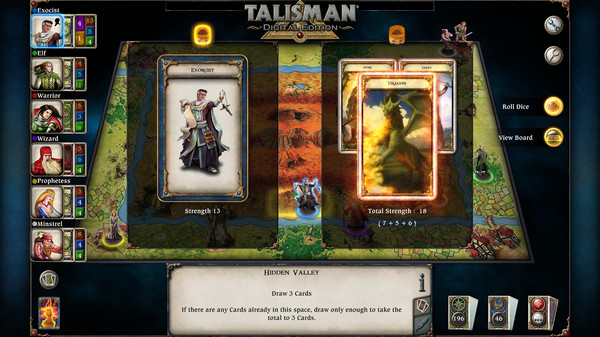 Updates and Changes
In Game UI
New tutorials for each expansion
The ending in play now has it's own tab
Tab listings are now under the information panel
Tokens on board are now larger
Gained stat improvements are also displayed by token counters in inventories
Reroll opportunities now glow purple to separate them from normal rolls
There is now a discard and burn pile in the 'more decks' tab
Sudden death counter now accessible through button on the ending tab
Menus
New inner regions are listed under house rules
Alternate endings now have an enable all/disable all button
Advanced options has been cleaned up