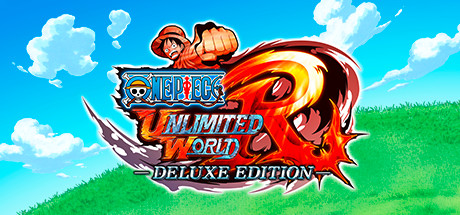 Genre:
Action
Developer:
Ganbarion
Publisher:
Bandai Namco Games
Release Name: One.Piece.Unlimited.World.Red.Deluxe.Edition-CODEX
3 DVD
Description:
Luffy and his crew go wild in One Piece: Unlimited World Red! Witness the strongest pirate alliance as Straw Hat Luffy and Trafalgar Law, a member of the Royal Seven Warlords of the Sea, team up to challenge the diabolical Donquixote Doflamingo, who will be joining the battle for the first time.
in addition to an exciting story campaign on the high seas, a Coliseum Mode will be available for the first time ever! The grand Coliseum Mode will closely resemble the latest episodes of One Piece and bring heart-pounding action and glory to the ring as pirates fight relentlessly to earn top rankings.
Features:
Original Story – All new, never before seen scenario supervised by series creator Eiichiro Oda.
Brand New Characters – Pato, a cheerful and sassy raccoon, and a villainous pirate called the Red Count are new characters designed by Eiichiro Oda.
Co-Op Gameplay – Go fishing, catch bugs, or battle your friends in local multiplayer.
All New Coliseum Mode – Test your battle skills against formidable enemies like Doflamingo.
Unlimited Gameplay – Freely explore the world and complete quests with Luffy and his crew to earn items and rewards.