Jumat, 28 April 2017
Title: Plants vs. Zombies GOTY Edition
Genre:Strategy
Developer:PopCap Games, Inc.
Publisher:PopCap Games, Inc.
1 DVD
Zombies are invading your home, and the only defense is your arsenal of plants! Armed with an alien nursery-worth of zombie-zapping plants like peashooters and cherry bombs, you'll need to think fast and plant faster to stop dozens of types of zombies dead in their tracks. Obstacles like a setting sun, creeping fog and a swimming pool add to the challenge, and with five game modes to dig into, the fun never dies!
Features
Play five game modes: Adventure, Mini-Games, Puzzle, Survival, plus the stress-free Zen Garden

Conquer all 50 levels of Adventure mode — through day, night, and fog, in a swimming pool and on the rooftop

Battle 26 types of zombies including pole-vaulters, snorkelers and "Zomboni" drivers

Earn 49 powerful perennials and collect coins to buy a pet snail, power-ups and more!

Open the Almanac to see all the plants and zombies, plus amusing "facts" and quotes

Browse Crazy Dave's shop for special plants and tools to stem any zombie assault

Amazing graphics and soundtrack, plus a bonus music video

Infinite replayability: the game is never the same experience twice!

Unlock all the Steam Achievements
OS: Windows XP/Vista/7

Processor: 1.2GHz+ processor

Memory: 1GB of RAM

Graphics: 128MB of video memory, 16-bit or 32-bit color quality

DirectX: DirectX 8 or later

Hard Drive: 65+MB of free hard drive space

Sound: DirectX-compatible sound


Senin, 24 April 2017
Genre: Strategy
Developer: Ensemble Studios , Behaviour Interactive , 343 Industries
Publisher: Microsoft Studios
Release Name: Halo.Wars.Definitive.Edition-CODEX

3 DVD
Description:
Halo Wars: Definitive Edition is an enhanced version of the real-time strategy classic, Halo Wars, updated to run natively on PC.
Set early in the iconic war between the Covenant and UNSC – made famous by the Halo FPS games – Halo Wars: Definitive Edition provides a unique angle on the war while bringing new heroes to the battlefield. Control large Halo armies and direct them in action-packed warfare.
Halo Wars: Definitive Edition includes improved graphics, new achievements and all the DLC from the landmark game. Experience the epic campaign or compete in online multiplayer battles with armies of powerful Halo forces at your command.
Network play for this product is exclusive to Steam. Cross-play with Windows Store versions of the same game is not supported.
Genre: Free to Play, Simulation, Strategy
Developer: The Artistocrats
Publisher: Slitherine Ltd.
Release Name: Order.of.Battle.World.War.II.Kriegsmarine-PLAZA

1 DVD
Release Description:
Order of Battle: World War II is breath of fresh air for all strategy fans. It is a game that takes wargaming to a new level by upgrading every single game element and rebooting the genre for a new generation of players.
Features:
Classic turn based, hex based gameplay with an intuitive UI and great depth.
Play in dynamic campaigns with unit carryover and multiple "what-if" scenarios.
A rich 3D world with detailed animations and effects. Turn-based wargaming has never looked this good!
20 different Specializations give a unique feel to each faction including Banzai Charge, Bushido Code and even the Manhattan Project.
Over 700 different unit types, including infantry, tanks, ships and aircraft, each with unique visuals and animations
Attach unique commanders to your units to give them additional offensive and defensive bonuses
A deep but intuitive supply system allowing breakthroughs & encirclements.
4 player multiplayer over PBEM++ and hotseat, supporting last-man-standing, teamplay and cooperative against AI scenarios.
An extensive, user-friendly in-game scenario editor with a what-you-see-is-what-you-get design.
Genre: Adventure, Indie
Developer: CtrlMovie
Publisher: Wales Interactive
Release Name: Late.Shift-SKIDROW

64 Bit 2 DVD
32 bit 2 DVD
Release Description:
Late Shift is a high stakes FMV crime thriller. After being forced into the robbery of a lucrative auction house, mathematics student Matt is left proving his innocence in the brutal London heist. Your choices will have consequences from the very start, right through to the very end. One small decision could change the entire outcome in a choose-your-own-adventure style gameplay that can lead to one of seven conclusions.
Written by the author of Sherlock Holmes (2009 film), experience a gripping live-action crime thriller with a total of over 180 decision points. Do you steal the car or do you run away? Do you follow orders or sabotage the plan? You'll have just seconds to decide as the film continues to roll with no pauses and no looping footage. Shot in full HD, Late Shift's cinematic experience blends the line between movies, games and interactive storytelling.
Features:
Multi-optional Storytelling: One story, countless storylines, seven endings.
A completely live action, cinematic interactive thriller, filmed in full HD in London, England.
Over 180 decision points in total with no pauses and no looping footage.
Directed by Tobias Weber, and written by Michael R. Johnson, author of Sherlock Holmes (2009 film)
Acting performances by Joe Sowerbutts (Matt), Haruka Abe (May-Ling) and Oliver Twist's Richard Durden (Samuel Parr).
Genre: Action, Adventure, Indie, Strategy
Developer: Evil Twin Artworks
Publisher: Evil Twin Artworks
Release Name:
Man.O.War.Corsair.Warhammer.Naval.Battles.
Repack
-RELOADED
3 DVD
Release Description:
Man O' War: Corsair.
Engage in epic naval combat and explore the oceans of the Warhammer world.
Man O' War: Corsair is a video game of high adventure, naval combat and exploration based on the Games Workshop classic Man O' War table top game.
Man O' War: Corsair – Your Quest
Sail the seas plundering enemy ships, visiting ports, and trading. Dominate everything in your path with a fleet of ships at your back and watch people flee at the mere sight of you, leaving legends of your deeds in the history books and steel through the hearts of your enemies.
Man O' War: Corsair – Explore and Fight
Captain a wide variety of unique sailing vessels, explore and trade whilst combating enemy ships in frantic naval action.
Man O' War: Corsair – Boarding Actions.
As well as sea battles, engaging in boarding actions with enemy vessels sees you walking the deck, blunderbuss in hand, attacking enemy crew. Loot the vessels or sink them, the choice is yours.
Man O' War: Corsair – Enemies and Allies
Buy a variety of unique and deadly ships. Command allies from different races and fight many deadly enemies including:
Fierce storms, deadly fleets and terrible foes will block your path to ultimate glory.
Man O' War: Corsair – The Old World
A captain in Man O' War: Corsair can sail the coast of a huge continent in the Warhammer world. Visiting over 50 ports from Erengrad to Sartosa, the sea is yours to explore.
A heroic adventurer does not only have enemy ships to contend with. The deep and unexplored oceans hold terrifying creatures that few see and live to tell the tale.
These deadly creatures emerging from the deep sea will chill blood and drop jaws in equal measure. The wise would attempt to flee but those brave enough to tackle such creatures will be famed throughout the world.
Genre: Action, Simulation
Developer: Egosoft
Publisher: Egosoft
Release Name: X.Rebirth.4.0-PLAZA

3 DVD
Description:
In the distant future, the X universe faces a period of profound and irrevocable change. While the universe stumbles towards an uncertain future, countless adventures await as new enemies rise in search of power. Enter a young adventurer and his unlikely female ally traveling in an old, battered ship with a glorious past – two people alone against the galaxy, playing a key part in the events to come. The fate of the universe rests in the hands of the player…
X Rebirth represents a spectacular new beginning for the X series, offering loyal fans and newcomers alike a vast, vivid and extremely detailed universe to explore throughout the game. Varied gameplay elements such as action-packed space combat, detailed trading mechanics and high-speed space exploration with fast travel allow players to experience a truly unique space saga that will keep them hooked for dozens of hours. X Rebirth features a whole new user experience – it is easier than ever to start with, and remains as deep as fans expect it.
Features:
TRADE!
A fully simulated economy that means your actions really do matter. Travel the space highways to find profit in gigantic space cities, swarming with ships and drones.
++ Every ship you see has a task. Stop a freighter from reaching its destination and its cargo will be stopped too, causing prices to rise. ++
FIGHT!
From small scale skirmishes to epic fleet encounters, battles in the X Universe know no limits. Choose to fight for the military, work for the police or be a lawless pirate, or if you prefer just fight when you need to defend yourself – it's up to you.
++ Take the action right into massive structures. Target turrets and shield generators to weaken your enemy, damage engines and jump drives to prevent their ships from escaping, or stop their factories producing to cripple their economy. ++
BUILD!
Create your own empire! From trading stations to large factories, farms to hightech military complexes, everything can belong to you. Build for trade and profit or to strengthen your military presence and dominate your enemies.
++ Extend and upgrade your stations to make them operate more efficiently, with every element visible in glorious animated detail. Harvest your own resources to keep your empire running smoothly. ++
THINK!
A rich, detailed history and a deep complex plot await you, but you are free to decide when and where to take part. Explore the universe at your own pace – choose your own path and create your own destiny.
++ Get up-close and personal with aliens and humans alike. Land on stations, meet people, then accept missions from them or hire them as crew members for your ships. ++
TRADE, FIGHT, BUILD, THINK…
in the X Universe – the biggest sandbox this side of the galaxy.
Genre: Action
Developer: Capcom ,Digital Eclipse
Publisher: Capcom
Release Name: The.Disney.Afternoon.Collection-SKIDROW

1 DVD
Release Description:
Starring a cast of beloved Disney characters, The Disney Afternoon Collection takes you back to a golden era of gaming and afternoons filled with adventure. All six classic games feature new and improved visuals and include filtering options that replicate a retro look and feel.
This collection also offers new ways to play with Boss Rush and Time Attack modes, each of which encourages time-based gameplay and features online leaderboards. Additionally, a new "Rewind" feature makes these challenging titles more accessible for newcomers, with the option to rewind time and enjoy a swift recovery from blunders. Best of all, the in-game Museum will provide history buffs with a wealth of extras to celebrate the era of the original releases, such as concept art, and music – all lovingly preserved.
Genre: Adventure, Indie, Simulation
Developer: Klei Entertainment
Publisher: Klei Entertainment
Release Name: Dont.Starve.Together.A.New.Reign-PLAZA

1 DVD
Description:
Don't Starve Together is the standalone multiplayer expansion of the uncompromising wilderness survival game, Don't Starve. Now Including, A New Reign: Part 1, the first episode of a series of updates. Built for multiplayer A New Reign explores the world of Don't Starve now that Charlie has taken over.
Don't Starve Together also includes Reign of Giants; adding new characters, seasons, creatures, biomes, and Giant new challenges.
Enter a strange and unexplored world full of strange creatures, dangers, and surprises. Gather resources to craft items and structures that match your survival style. Play your way as you unravel the mysteries of this strange land.
Cooperate with your friends in a private game, or take your chances with strangers online. Work with other players to survive the harsh environment, or strike out on your own.
Do whatever it takes, but most importantly, Don't Starve.
Genre: Action, Indie, Sports
Developer: Game Swing
Publisher: Curve Digital
Release Name: Stikbold.A.Dodgeball.Adventure.Couch.Overtime.Anniversary.Edition-TiNYiSO

1 DVD
Description:
It's time to dust off the sweatbands and slip back into those tight gym shorts because Stikbold! is going into Couch Overtime!
Couch Overtime is a completely FREE content update that introduces brand new ways to humiliate your friends and family!
The update includes 'Honey Haven', an exciting new level that will put the most seasoned pros to the test as literally anything can happen.
However, the main attraction is the addition of four frantic mini-games offering both team and Free-For-All action to spice up those gaming parties!
The mini-games are:
Handyball – 2vs2 take on another Danish sport – Handball
Pop Pop! – A lethal variation on another classic 'Balloon dance'
Crate Escape – Team-based shoving contest – Fragile; handle with care!
Rainbow Rumpus – Blazing Battle Royale… with bee-bombs!
Genre: Action, Casual, Indie
Developer: Blue Sunset Games
Publisher: Blue Sunset Games
Release Name: Animal.Rivals-DOGE

1 DVD
Release Description:
Animal Rivals is a classic Party Game, but prepared to meet current standards and offer unique gameplay.
The players will have a chance to play as different funny animals, made in the grotesque way like the 80s and 90s TV shows, that fight for the Animalonia's throne.
Each animal has his own desires and reasons to fight and uses their own way of fighting. But the tournament itself is not easy – contenders need to use their speed, cleverness and intelligence.
Animal Rivals is perfect game for 4 players, that love to compete locally, just like in classic party games.
Game presents a uniqe art style mixing the cartoonish looks and satire approach. So both the old and young gamers will find something for themselves. Great and healthy competition, challenges and fun are what Animal Rivals is!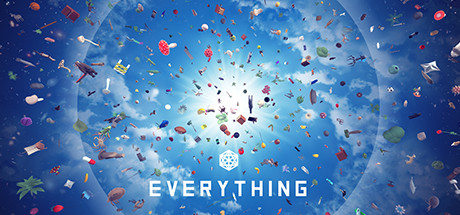 Genre: Casual, Indie, RPG, Simulation
Developer: David OReilly
Publisher: David OReilly, Double Fine Presents
Release Name: Everything-HI2U

1 DVD
Release Description:
Everything is an interactive experience where everything you see is a thing you can be, from animals to planets to galaxies and beyond. Travel between outer and inner space, and explore a vast, interconnected universe of things without enforced goals, scores, or tasks to complete. Everything is a procedural, AI-driven simulation of the systems of nature, seen from the points of view of everything in the Universe.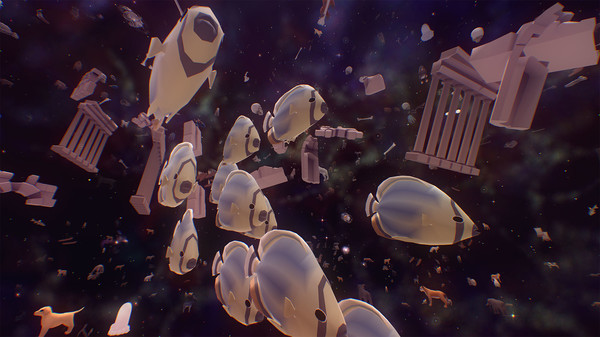 Learn to transform yourself to create worlds within worlds within worlds, or let go any time to allow Everything to take over and produce a never ending documentary about the world you live in.
Narrated by the inspiring philosophy of Alan Watts, and featuring a rich score from composer Ben Lukas Boysen, Everything will give you a new perspective on life.
Genre: Adventure, Indie
Developer: The Young Socratics
Publisher: The Young Socratics
Release Name: Odyssey.The.Next.Generation.Science.Game-SKIDROW

1 DVD
Release Description:
Odyssey is a unique science adventure game where you need to navigate across a group of islands in search of a 13-year old girl Kai and her family trapped and waiting to be rescued. The game has an explicit purpose of teaching astronomy and mechanics from the ancient Greeks to Galileo. It does so by taking the player through an intellectual journey as the player is physically navigating through the islands. Gaming is seamlessly integrated with a historical approach to science and storytelling, through Kai's in-game journal from which the player learns the story and the science content, which are needed to solve the puzzles. Players can expect a significant amount of reading.
Drawn to one of the remote and uninhabited Wretched islands (in the Caribbean) by the distress call of 13- year old Kai, you find that all across the islands are barricades set up by her family, who are expecting a small group of unscrupulous sailors (pirates) to return to haunt them on the islands. At the same time, the family wants to allow rescuers to reach them. So while they expect the barricades to keep away the pirates at least for some time, they hope that a rescuer would be able to get through, with the help of clues planted by Kai inside fragments of text that the player would find scattered across the islands.
Jumat, 21 April 2017
Genre: RPG, Strategy
Developer: Point Blank Games
Publisher: EuroVideo Medien
Release Name: Shock.Tactics-CODEX
2 DVD
Description:
Your team are the trailblazers for the first wave of Free Space Pioneers exploring a newly discovered alien planet. While searching the hostile world for alien technology you lead your team into tactical combat against pirates, alien creatures and the troops of the Imperial Consortium. Set up outposts and dig sites to exploit the secrets that this new world holds, in order stand against the incoming invasion. Everything is out there for the taking, but nothing will come free.
Features:
Challenging squad tactics combat:Lead your strike team against smart enemies that employ a large array of tactics. Know your enemy, build a strategy, rule the battlefield.
Strike team progression: Harness the power of the alien artifacts to upgrade your base, built new weapons and armor and train your soldiers with different abilities to fit your playstyle.
Full Control: Action Points allow you to move your soldiers with full control and the interrupt system enables long sprints, that are stopped when new enemies are spotted, so you can assess the situation and spend your remaining Action Points accordingly.
Aggressive Tactics: Always drop right into the action and bring the fight to the enemy before he can reinforce his positions. Play fast tactical assaults on time sensitive objectives and stay in full control.
Hostile Planet: The procedurally generated world map leads to different strategic situations in each game session. Fight in three different environments of Hephæst to claim the alien artifacts.
Fate of Hephæst: Experience a story revealing the secrets of the planet while the great factions steer towards a final battle deciding their fate in the galaxy.
Genre: Action, Indie
Developer: Egodystonic Studios
Publisher: Independent
Release Name: Escape.Lizards-CODEX

2 DVD
Description:
Escape Lizards is a challenging, tricky platformer, brought to you by a 4-man indie team on a custom game engine. You must navigate the lizards' eggs across increasingly precarious platforms to get to the finishing bell. You can not directly control the egg however; instead you must guide it across the level by tilting and manipulating the world.
Features
Over 100 challenging and unique levels
Original platformer mechanics
Automatic Steam friend integration shows you friends' times for each level
11 distinct worlds
44 Steam achievements
Over 20 unlockable egg skins
Genre: Action, Adventure
Developer: PlatinumGames
Publisher: SEGA
Release Name: Bayonetta-CODEX

4 DVD
Description:
From PlatinumGames' legendary director Hideki Kamiya of Resident Evil and Devil May Cry fame, SEGA brings one of the most universally acclaimed character action games of all time to PC.
Bayonetta. The last survivor of an ancient witch clan who keep the balance between light, dark and chaos. Entombed to protect herself – and the world as we know it – Bayonetta is discovered and revived after 500 years, sparking a chain of events with cataclysmic repercussions.
Thrust straight into battle, with only one clue to her past, Bayonetta must discover the truth and fight for the future. Her daunting conquest sees her face off against countless angelic enemies and giant foes in a game of 100% pure action.
Deadly Grace
An alluring, stylish and all-action heroine unlike anyone else on the gaming landscape, Bayonetta is ready to push your senses to the limit.
Climax Action
Over-the-top action in extreme environments resulting in continuous high levels of tension and excitement – Bayonetta pushes the genre into new realms of intensity.
Extravagant Combat
Bayonetta wields an impressive arsenal of weapons through an intuitive and fluid combat system, unleashing deadly combos and special attacks with devastating results.