Genre: RPG
Publisher: Bandai Namco Games
Developer: BANDAI NAMCO Studios Inc.
Release Name: Tales.Of.Berseria-CPY

4 DVD
Release Description:
In Tales of Berseria, players embark on a journey of self-discovery as they assume the role of Velvet, a young woman whose once kind demeanor has been replaced and overcome with a festering anger and hatred after a traumatic experience three years prior to the events within Tales of Berseria. Velvet will join a crew of pirates as they sail across the sea and visit the many islands that make up the sacred kingdom of Midgand in an all-new adventure developed by the celebrated team behind the Tales of series. Veteran Tales of character designer Mutsumi Inomata has personally designed Velvet and famous Japanese animation studio, ufotable, returns to animate the game's breathtaking cutscenes; delivering truly epic and emotional storytelling in their unique style.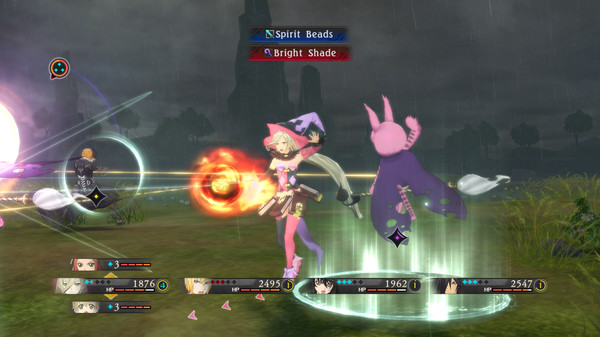 Berseria's greatest strength lies in its ability to tell a different kind of story from those of its predecessors. Instead of the cheery, can-do spirit I've come to expect from the series, Berseria fully explores the darkest parts of the human heart. There's no real sunny side to the anti-heroine Velvet Crowe, who drives the plot with her unquenchable thirst for bloody vengeance on the man who took everything from her. Nor is there much hope of redemption for the memorable company she keeps, which includes the enraged pirate Eizen, the mouthy and detached witch Magilou, and the fratricidal demon Rokurou. These characters reflect just how emotionally broken their world has become in the face of multiple calamities. Only the fragile Malak (spirit) Laphi and the earnest Exorcist Elenor keep this ragtag group anchored in hope and distinct from the actual villains. Even then, the ties that bind them threaten to come undone as their search for the truth behind the theo-political machinations of a tight group of elites collides with their need for personal vengeance.