Genre: Action, Adventure
Developer: Treyarch
Publisher: Activision
Release Name: Call.of.Duty.Black.Ops.III.Salvation.DLC-RELOADED

10 DVD
( Include 4 DLC SEBELUMNYA )
(BUTUH CALL OF DUTY BLACK OPS 3-RELOADED)
Description:
DLC 4 Salvation for Black Ops III features the culmination of the Zombies Origins saga:
The Origins characters have taken an epic journey through space and time with all of their struggles leading to this very moment. Confronted by an ancient evil, our heroes must fight the zombie horde once more in the final battle to save their immortal souls. Salvation includes the thrilling climax of the Zombies Origins saga in Revelations, plus four unique multiplayer environments including 'Outlaw,' a western re-imagining of the Black Ops 2 classic, 'Standoff.'
*Salvation DLC content not available on PS3 or Xbox 360. DLC Season Pass and DLC Map Packs may not be available on all platforms or in all territories. Pricing and release dates may vary by platform. Call of Duty: Black Ops III game required; sold separately.
*Individual DLC map packs can no longer be purchased separately on PC. You must purchase Season Pass in order to obtain DLC map packs. If you have previously purchased DLC 1 and/or DLC 2 separately, you will have the option to purchase Season Pass at a discounted rate. This discount is redeemable via Steam coupon and will only be visible while you are logged into your Steam account and have added the Season Pass to your cart.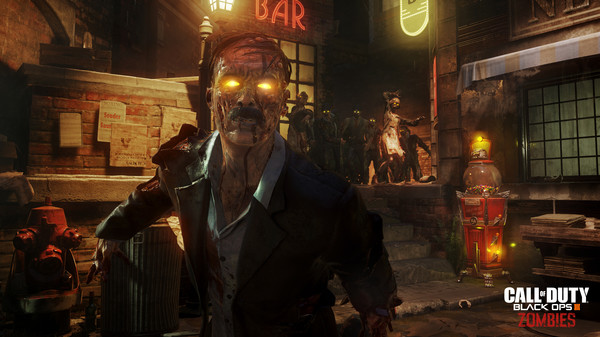 Salvation also delivers 4 unique Multiplayer maps::
Outlaw: A western-style re-imagining of the fan favorite map Standoff from Call of Duty: Black Ops 2.
Citadel: An ancient castle, abandoned and overgrown. The last trespassers didn't make it out alive – maybe you'll have a better shot.
Rupture: The COD: World at War classic Outskirts re-imagined as a high-tech facility complete with heavily armed security battle mechs.
Micro: A miniaturized combat zone that takes place on a well-stocked family patio table.